---
Overview
Located in Rupnagar, Punjab, Indian Institute of Technology Ropar or IIT RPR is one of the eight new IITs established in 2008 by the Ministry of Human Resource Development, Government of India under The Institutes of Technology (Amendment) Act, 2011. IIT Ropar is consistently ranked by various national and international ranking agencies. In 2020, it was ranked 25 for Engineering and 29 in the overall NIRF Ranking. IIT Ropar offers BTech at UG level, MTech and MSc at PG level, along with PhD course across various departments of study.
Highlights
Year of establishment
2008
Location
Rupnagar, Punjab
Also known as
IITRPR
Ownership type
Deemed
Campus size
501 acre
Rankings (2020)
Ranked 55 by Times Higher Education (THE) Asia University Rankings 2021
-Ranked 25 by NIRF Ranking 2020 under Engineering category
-Ranked at 25 in the QS India Rankings 2020 
Total departments
11
Number of centres
10
Centres of Excellence
17
Mode of education
Regular, part-time
Number of courses offered
27
Number of scholarships
7
Total student intake (per year)
9,000 (approx)
Faculty members
750+
Official website
iitrpr.ac.in
IIT Ropar Admission Process
The admission process of IIT Ropar is mentioned below:
IIT Ropar BTech admission is offered based on a candidate's rank in JEE Advanced followed by  JoSAA Counselling
CAT score is considered to offer admission to the MBA programme
Students are admitted to MSc programme through IIT JAM
The institution grants admission to the MTech programme on the basis of the applicants' GATE score
IIT Ropar Cutoff 2021: BTech
For the academic session 2020-21, the Joint Seat Allocation Authority (JoSAA) started releasing the round-wise cutoffs for admission to BTech programmes from October 17, 2020 and released round 6 (last counselling round cutoff) on November 7, 2020. A category-wise split of cutoffs with opening and closing ranks from round 1 and round 6 of JoSAA Counselling, respectively for Gender-Neutral candidates seeking BTech admission at IIT Ropar, is provided in the table below:
IIT Ropar Cut Off (BTech): General Category
Specialisation
Opening Rank(Round 1)
Closing Rank(Round 6)
Chemical Engineering
6,697
10,142
Civil Engineering
6,962
9,713
Computer Science and Engineering
1,218
1,943
Electrical Engineering
3,363
5,101
Mathematics and Computing
1,266
3,173
Mechanical Engineering
5,506
7,159
Metallurgical and Materials Engineering
8,731
12,809
IIT Ropar Placements
Over the years, IIT Ropar has successfully maintained a decent placement record. In 2020, the recruiters that participated in IIT Ropar placements include popular names like Goldman Sachs, DE Shaw, Microsoft, Amazon, Flipkart, NASDAQ, Arista Networks, Maruti Suzuki, ISGEC, HPCL, Cognizant, Nucleus Software, and Larsen & Toubro. The overall placement rate for 2020 was 85% and the average CTC offered was Rs 15. 85 LPA while the median CTC was Rs 12.54 LPA.
Tabulated below is the statistical comparison of IIT Ropar placement 2020 and IIT Ropar placement 2019:
| Particulars | Salary/ Statistics (2019) | Salary/ Statistics (2020) |
| --- | --- | --- |
| No. of students registered | 87 | 113 |
| No. of students placed | 73 | 96 |
| Placement percentage | 83.91 | 85 |
| Average CTC (in Rs) | 14.56 LPA | 15.85 LPA |
| Median CTC (in Rs) | 11.20 LPA | 12.4 LPA |
IIT Ropar Scholarships
IIT Ropar scholarships are based both on merit and needs. IIT Ropar offers and accepts a plethora of scholarships for its students. Depending on the eligibility students can avail any one of the following:
· Institute Merit-cum-Means (MCM) Scholarships:
Designed for UG course, it is offered to 25% of the total student strength. IIT Ropar's Merit-cum-Means (MCM) scholarships can be availed by the first-year BTech students as well and for the rest of the graduates, it is renewed on annual basis.
| | |
| --- | --- |
| Amount per month | Rs 1,000 |
| Criteria | For first-year students: JEE Main scoreFor Renewal:-minimum CGPA 6-Earned credits not less than 20 times the number of semesters registered for-minimum SGPA 6 in the previous semester |
| Other benefits | The student is exempted from paying the tuition fees |
Institute Merit Prizes and Certificates:
| | |
| --- | --- |
| Offered to | Top 7% students of every BTech course |
| Amount | Rs 2,500 |
| Duration | 1st and 2nd Semester of BTech Course |
Institute Free Studentship
| | |
| --- | --- |
| Offered to | 10% students |
| Basis | Mean-based |
| Benefit | Students exempted from paying tuition fees |
| Renewal Criteria | -minimum CGPA 6-Earned credits not less than 20 times the number of semesters registered for-minimum SGPA 6 in previous semester |
Scholarship provision for Students of SC/ST Category
Applicable to all SC/ST students, they are exempted from paying the tuition fees irrespective of their annual family income.
| | |
| --- | --- |
| Amount received per month | Rs 300 |
| Pocket allowance amount | Rs 200 |
| Other benefits | -Free mess facilities-Award can be renewed up to 5 years in case the student fails in first year. |
Other than IIT Ropar Scholarships
In addition to its own IIT Ropar scholarship, the institute also accepts various other scholarships.
| | |
| --- | --- |
| Post matric scholarship | Offered by the respective state government to SC/ST students |
| Top Class Education Scholarship for SC/ST students | Offered by the government to SC/ST students |
IIT Ropar Infrastructure
Hostels: IIT Ropar has four hostel accommodations, three for boys and one for girls to house total of 2,500 students. IIT Ropar hostels have received a 5 Star Green Rating for Integrated Habitat Assessment (GRIHA) rating, one of the highest national ratings for Green Buildings.
Sports complex: IIT Ropar campus caters to the sports need of students. It has a cricket ground, football ground, hockey ground, badminton court basketball court, tennis court for outdoor activities. The institute also has an indoor facility for table tennis.
Library: IIT Ropar has a central library that is open 24*7 and has more than 22,000 books (on shelves) and thousands of eBooks and journals. Apart from books of study and reading material prescribed for courses, the library has a collection of research monographs, reports, dictionaries, encyclopaedias, etc.
Medical centre:  IIT Ropar has a medical centre that has a dedicated team of medical and paramedical staff. Students requiring immediate yet basic medical attention can be directed to the medical centre. The facilities available at the medical centre include BP monitoring, oxygen saturation monitoring, Ultrasonic therapy, glucose monitoring, nebulisation, Fatal ultrasound doppler heartbeat monitoring and 3 lead ECG monitoring.
IIT Ropar Annual Fest
Zeitgeist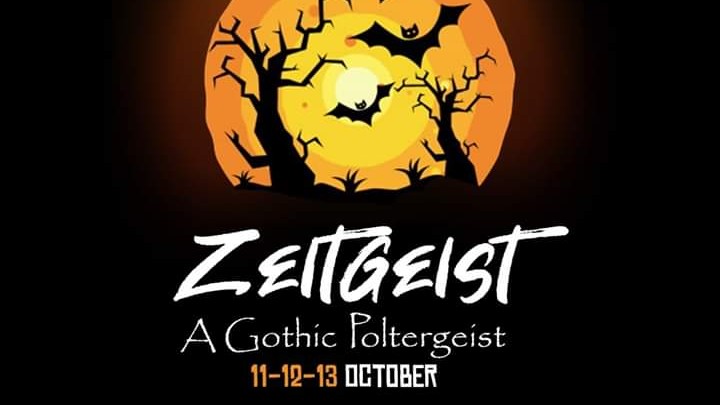 Recognized as the largest cultural fest in Punjab-Haryana, Zeitgeist is a sprightly experience to be lived and collect life-long, cherishable memories from. The 3-day extravaganza takes you on a voyage back to the medieval period, where the antiquities await to be embraced. The spectacular fest includes surfeits of both- cultural and technical events like Singing, Dancing, Dramatics, Quizzing, Fashion, Oration, Poetry, Stand-up shows as well as exciting star nights- that have previously featured the best that Bollywood has to offer, Diljit Dosanjh, Vishal-Shekhar, Ranjit Bawa, Mohit Chouhan, Gajendra Verma, and also international sensations such as Olly Esse and Havas Guruhi.
IIT Ropar Notable Alumni
| | | | | | |
| --- | --- | --- | --- | --- | --- |
| S.No | Name | Thesis Title | Thesis Defense date | Current Work Place | Designation |
| 1. | Dr. Jaswinder Singh | A Study of Social Discourse in the Bani of Guru Nanak, Kabir and Sant Ravidas in the Guru Granth Sahib | March 15, 2018 | Punjab Technical University, Kapurthala | Assistant Professor |
| 2. | Dr. Rajesh Sharma | Essays on Banks, Financial Intermediation and Economic Growth in India | April 17, 2018 | Delhi Technological University | Assistant Professor |
| 3. | Dr. Gulab Chand Potter | The Phonology of reduplication in Hadoti: An Optimality Theoretic Approach | April 23, 2018 | NA | Assistant professor |
| 4. | Dr. Lekha Roy | Towards Post-Blackness: A Critical Study of the Poetry of Rita Dove | November 26, 2018 | NA | NA |
| 5. | Dr. Devi Prasad Dash | Three Essays in Urban Economics | September 20, 2018 | NA | Assistant Professor |
| | Dr. Pankaj Dwivedi | Phonology and Sociolinguistics of Kanauji | April 1, 2019 | Central Institute of Indian Languages | LJRO(Group 'A |
IIT Ropar – Cutoffs, Campus, Admission Process, Fests, Notable Alumni